Pellet Mill
Wood Pellets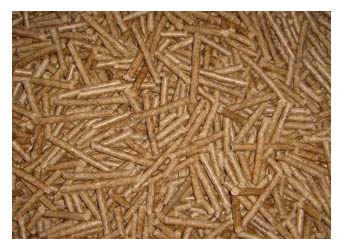 Specification
Heat: 4600 calorie
Ash: 0.9%
Pine Powder: 80%
Density: 750kg/m3
Moisture: 8%
Diameter: 6mm
Length: 10-30mm
Product Origin: China
Supply Ability: 1000 MT per month
Minimum Order: 20" Container
Delivery Lead Time: 30-60
Inner Packing: Bag & Carton with different sizes or as clients' requirement.
1. Raw material source for wood pellet producer
At the same time developing production, how to protect our living environment is becoming issues aroused people common concerns. To be green furniture, on one hand, from raw materials to finished products should be selected to meet series of standards for green products, one the other hand, the whole production process should be in accordance with relevant provisions of environmental protection. Many factories can not process a great deal of sawdust, really a big of trouble for furniture manufactures.

Wood Sawdust is a biological material. Furniture manufacturers have The wood particle size and shape are not inerratic from wood manufactruer and may contain small pieces of wood and impurities. Despite there are many varieties of wood, carbohydrate is the main wood ingredient with a small amount of minerals. The heat generated from combustion of1Kg wood pellets equivalent to 5 degrees of heat by electricity. So, wood pellets are a good source of energy.
2. Collection of wood sawdust
The first step of green production is to collect scattered production sawdust by a central vacuum system generally. For dispersed, single dust collector can be used. Wood storage room need to process timely. If heat generated by oxidation can not exhaled, self-ignite will occur when the heat build-up to a certain value. Therefore, the storage of wood sawdust can not be ignored as a security problem. Storage room should be dry without leaking.
3. Utilization of wood sawdust
(1). As fuel directly for boiler
Burning wood chips directly for boiler is a good way to generate heat and steam at a cheap cost. The common boiler is designed for coal fuel, electricity, oil or gas, which is not suitable for light wood sawdust. The new developed wood burning biomass gasification boiler equipped with a small fuel stores can make well use of wood fuel.
(2). Made into solid fuel
> Charcoal Briquette
> Wood Pellets
The wood sawdust is machinable directly into solid-fuel such as charcoal briquette or wood pellets for boiler or home used wood pellet stove. Manufacturer do not add any additives, compressed to a high pressure by briquette press, the loose sawdust, wood shavings, small pieces of wood chips can become a cylinder or a cube shape of solid-fuel. The solid-fuel dry distillation can be activated carbon for different applicaitons.
After crushing, drying, pelletizing, it can be made into wood pellets, which is a good fuel for fireplace popular in Europe and the United States market.
(3). As dispersant and additives
Wood chips after screened is at a very, very industrial raw material as dispersant and additives. It can be used to treat wood alcohol, explosives etc. More new technologies, more broader prospects. There are a Korean-owned company use wood as the main raw materials, to mix plastics and additives at a certain percentage, in the heat of compression molding machine, a new type renewable energy timber formed featured sticky, not afraid of nails and moisture. The wooden picture frame made from the new timber is the best-selling product in U.S. market .
4. Trend for wood pellet manufacturer
There will be a market demand for wood pellet producers. The wood pellets manufacturer classify wood chips and process grinding, drying, grading, and specialized treatment. Wood pellet producer can make orders wiht different kinds of material, size, moisture content, purity degree and other requirements according to user's requirements.

More Information about Wood Pellet Producer
The opportunity of imports and exports of wood pellets for wood pellet producer and supplier Jan.29, 2008
The mainstream trend of international wood pellets market Jan.24, 2008
World wood pellets market come into being possible Jan.07, 2008
England prepare to construct ultimate wood pellets power plant Dec.11, 2007
New technology of biodiesel generated from wood pellets Jan.27, 2007
Georgia University develop new bio-fuel from wood pellets May 30, 2007
US scientists making bio-fuels from wood pellets May 28, 2007
Product catalogue
Contact Us
Anyang General International Co., Ltd Tel: 0086 372 5965148 Fax: 0086 372 5951936 E-mail: sales@agico.com.cn Add: Suite A,4/F Jinhao Business Bld.,Renmin Rd.,Anyang,Henan,P.R.C.