Mobile Pellet Mill
200-300KGS Per Hour Mobile Pellet Mill
The process of pelleting consists of forcing a soft material through holes in a metal die plate to form compacted pellets which are then cut to a pre-determined size. The machinery which has been developed for this purpose is now very diverse in design and there is much controversy between different equipment manufacturers as to which type is the most effective. Most pellet mills now have one or more conditioning units mounted above them where liquids such as water can be added to improve pelletability. The water is sometimes added in the form of steam, resulting in firmer pellets.
Due to the rapid increase in the need of energy source, more people start to become interested in small scale wood pellet mill, they want to turn environmental wastes into pellets fuel and to be benefit from this business.
Our mobile pellet mill ZLBIO-C22 can meet above demands. It consists of hammer mill, screw conveyor, pellet mill, cooler, vibrating screener, air driven conveying system, electric control cabinet, dust collector, and etc. It can be moved near to raw material and reduce transportation cost for raw material. It's excellent to be owned by a farm.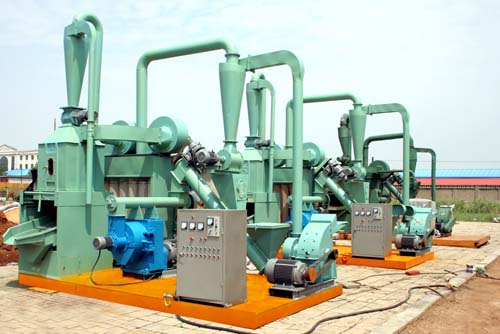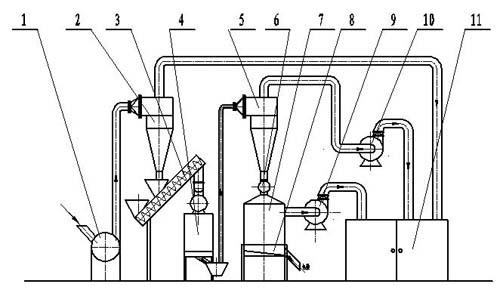 This mobile pellet mill can be expanded with drying system and packing machine as per user's requirements. Thus it becomes complete system to change dry/wet wood chips, tree branches, tree leaves, stalks or straw and etc.
Parameter of mobile pellet mill ZLBIO-C22 (Follows data is based on pellet plant without drying and packing system):
Electricity consumption: 35kw per hour
Dimension: 4.2 (L) x 1.9(W) x 4m (H)
Spare parts: Ring die model GC22-300, Roller
Video of Wood Pellet Mill
Product catalogue
Contact Us
Anyang General International Co., Ltd Tel: 0086 372 5965148 Fax: 0086 372 5951936 E-mail: sales@agico.com.cn Add: Suite A,4/F Jinhao Business Bld.,Renmin Rd.,Anyang,Henan,P.R.C.