Three Commonly Used Pyramid Chicken Cages
A pyramid chicken cage is a kind of chicken cage with a similar triangular structure, which can also be called A-type chicken cage or A-frame chicken cage. Pyramid chicken cages have a wide range of applications, which can be used for domestic pet feeding and poultry feeding on large farms. Next, we will introduce you to three common pyramid cages, namely metal pyramid cages for single chicken breeding, pyramid cages for small flocks, and stacked pyramid cages for large farms.
Metal Pyramid Chicken Cage for Single Chicken Feed Alone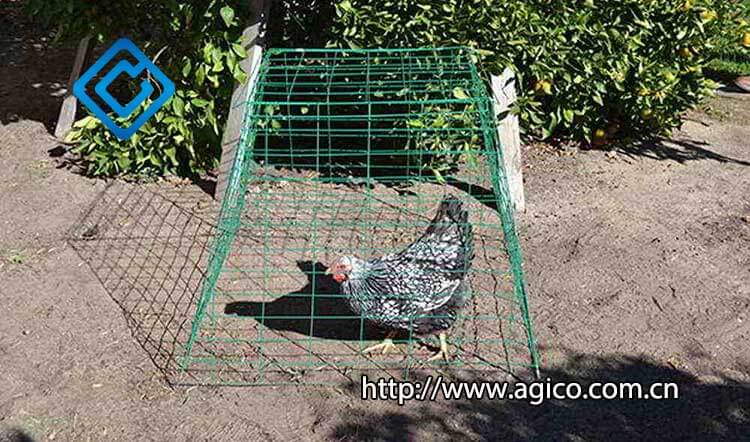 This metal pyramid chicken coop is specially designed for individually raised chicken. It has a trapezoidal shape similar to a pyramid as a whole, and the cage mesh is treated with an anti-rust coating, which has good anti-corrosion, anti-rust and anti-fading capabilities. Pyramid chicken cage is easy to install and easy to carry. It is a trapezoidal cage net that is 36 inches square at the bottom, 24 inches square at the top, and 28 inches high.
| Weight | Top | Height | Bottom |
| --- | --- | --- | --- |
| 55lbs | 24 inches square | 28 inches | 36 inches square |
The metal pyramid chicken cage can be used for the breeding of single chickens, ducks, geese, and other poultry, mainly for the isolation and observation of injured chickens and new chickens. Pyramid chicken cages can also be used as cages for domestic pets, including rabbits, ducks, guinea pigs, etc. It can not only provide a certain space for pets but also facilitate the movement and carrying of the cage net.
Backyard Metal Pyramid Chicken Cage for Small Flock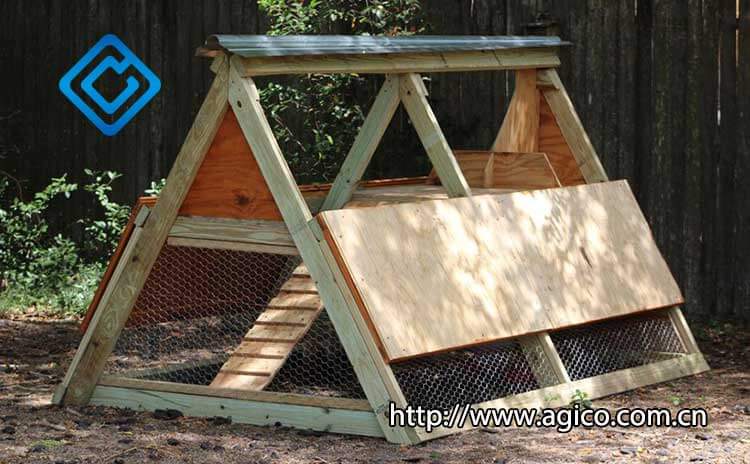 Pyramid chicken cage for small flocks is ideal for your backyard. Its main structure is made of a wooden frame with barbed wire. A pyramid chicken cage can be DIY designed according to your needs, you can add a two-story attic for hens to lay eggs and hatch chicks. You can also add wheels to the chicken cage, making it more convenient to move anywhere.
There is no special standard size for the pyramid chicken cage, you can design it according to the number of chickens and the size of the site.
Large Pyramid Chicken Cage for Chicken Farm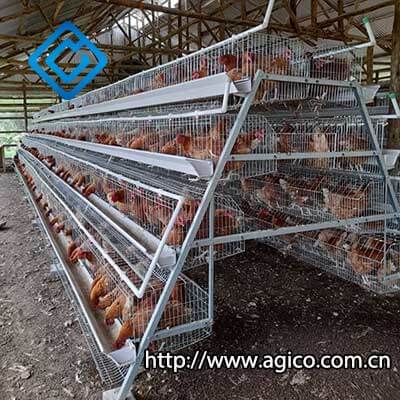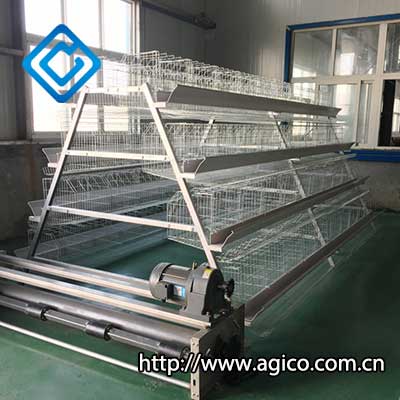 The stacked pyramid chicken cage, also known as the A-type chicken cage, is a standard chicken cage often used in large-scale chicken farms. The stacked pyramid chicken cage adopts a hot-dip galvanizing or cold-galvanizing process, and the cage net has strong rust and corrosion resistance, and usually has a service life of 15-20 years. It is the first choice for large-scale chicken breeding.

Large pyramid chicken cages can be equipped with automatic breeding equipment such as automatic feeding, automatic drinking, automatic manure removal, and automatic egg collection. While the automation of large farms is increased, more labor costs can be saved, resulting in higher economic benefits.