After decades of development, AGICO GROUP has become a professional livestock and poultry breeding equipment company integrating R&D, production, and sales. With an annual output of 500,000 sets of various livestock and poultry breeding cages, the company is one of the largest professional chicken cage equipment, enterprises in China.
The company has won the trust and praise of customers all over the world with scientific and reasonable design, high-quality production technology and meticulous and thoughtful after-sales service. At present, our main hot selling products include layer cages, broiler cages, brooding cages, breeder cages, and other chicken cage systems, as well as standard and non-standard cages for livestock and poultry such as rabbits cage, quail cage, and pigeon cage. There are also drinking systems, automatic manure removal systems, automatic feeding systems, cooling facilities other chicken cage equipment, etc. We are also a one-stop solution provider for large-scale chicken house and chicken farm projects.
Main Types of Chicken Cage for Sale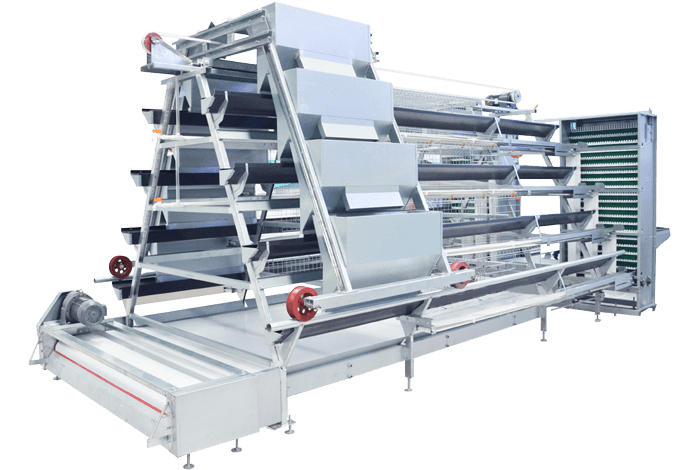 A Type Chicken Farming Cage
The A-type chicken cage has good ventilation conditions and can effectively solve the problem of manure removal. A-type chicken cages are easy to install and operate, sturdy and durable, and relatively low in price. They are the most commonly used cage equipment in current poultry farming. Feeding, drinking water, cleaning manure, collecting eggs and other functions can realize automatic mechanized production.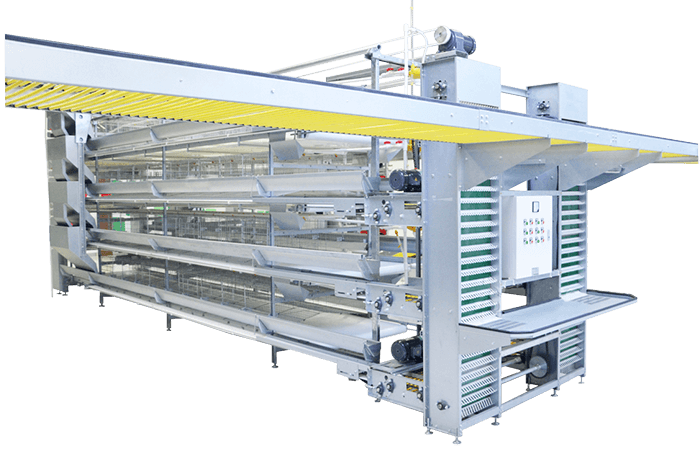 H Type Chicken Farming Cage
The layers of the H-type chicken cage are stacked in the vertical direction, which fully improves the utilization rate of space, increases the breeding volume of poultry, and facilitates group management of chicken groups. The H-type chicken cage has a high stocking density, and the civil construction investment of the overall chicken cage system is low, thereby greatly improving labor productivity.
Chicken Cage System Automation Modules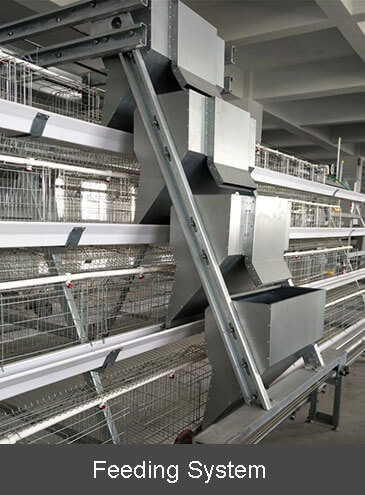 Feeding system: Self-propelled truck feeding, feeding evenly, and reducing waste.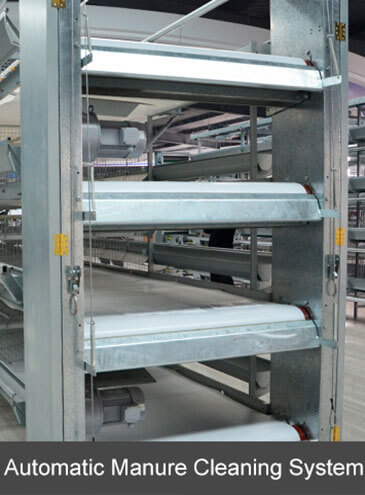 Manure cleaning system: Improve the system design to avoid the deviation of the conveyor belt.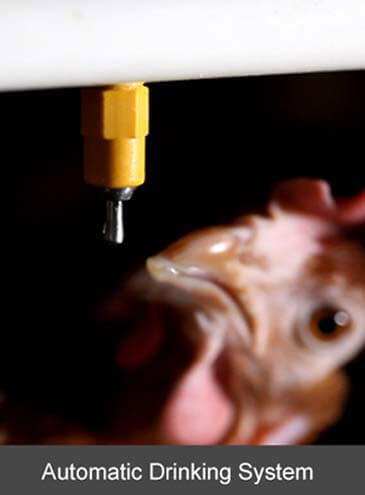 Drinking system: Automatic flushing and disinfection design, effectively ensuring the water quality is clean.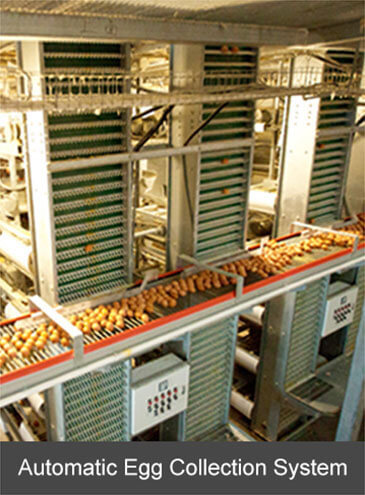 Egg collection system: Egg delivery adopts a staggered peak design, which improves the efficiency of egg collection and reduces the breakage rate.
Chicken Cages Main Classification
All Types Of Chicken Cages