Flour milling machine is a flour milling machinery specially used to grind grain crops into powder. A full set of flour milling machine combined together to be a flour mill production line, also known as a flour mill plant. As a flour mill plant manufacturer research and development flour milling machine for decades, we bring the latest flour milling machine to customers who have grinding requirements every year.
In addition to the single flour milling machine, our large scale flour mill plant sales performance is also outstanding. We have built one-stop flour mill plant for many overseas customers, enabling them to process grain flour and benefit from it. Other auxiliary equipment for flour making is also indispensable in the flour making process, such as the rotary sieve and magnetic separator for grain cleaning, and the storage silo for grain storage.
Single Flour Mill Machine's output is generally between 350kg/h and 600kg/h, which is suitable for small scale grain milling production. The size of single flour mill machine is relatively small, more suitable for household grinding or small grain milling workshop use.
Small Scale Flour Mill Plant (20-60T/D) is a flour milling production line composed of flour mill machine and other grinding auxiliary equipment. Among them, the grinding section is made up of several flour milling machines in parallel according to different output requirements. The full set of small scale flour mill plant can complete the whole process of grinding powder production as long as equipped with all sections of flour milling machines.
Large Scale Flour Mill Plant (80-250T/D) produce the largest flour molds compared to other flour milling machines, and also needs to pursue production efficiency and save cost, thus increasing the amount of corporate profits. The large scale flour mill plant is equipped with a single flour mill machine with a higher output, so that multiple flour mill machines can run together, ensuring a daily output of 80-250 tons or even higher.
The Process Of Flour Milling
When you have finished configuring the flour mill plant, you are ready for flour production. Flour production is mainly divided into four steps: grain pretreatment (grain cleaning), flour milling, flour compounded and flour packaging.
Grain Pretreatment (Grain Cleaning) → Flour Milling → Flour Compounded → Flour Packaging
What Grain Materials Can Be Grinding By The Flour Milling Machine?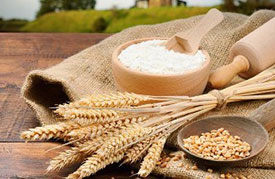 Wheat Flour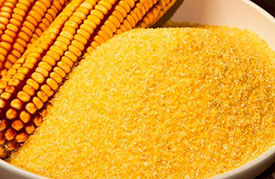 Corn Flour
Cocoa Powder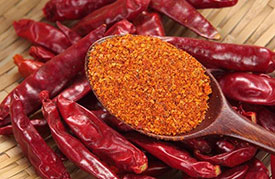 Chilli Powder
AGICO Machinery's flour milling machine can grind grain materials such as wheat, corn, sorghum, chili, coffee, cocoa, etc. In addition to producing flour milling machine based on production scale, we have also developed types of flour milling machines according to different grinding materials. Rice mill machine, corn mill, wheat mill and flour milling machine for types of flour such as wholemeal flour, cake flour, chili powder are very popular with customers all over the world.
Flour Mill Plant Main Classification