With AGICO's unmatched expertise in the field, our team is dedicated to crafting egg tray machines that surpass industry standards. Our innovative paper egg tray making machine boasts the ability to manufacture a wide range of egg tray sizes, ensuring versatility and adaptability to our customers' needs. Our commitment to excellence extends to our extensive product line, which features egg tray making machines, egg box machines, egg tray production lines, pulp molding equipment, and more.
Our cutting-edge egg tray making equipment has been exported to over 20 countries across the globe, including but not limited to Egypt, India, South Africa, Algeria, Australia, Libya, Russia, Brazil, Saudi Arabia, and Syria. Our esteemed clientele from all corners of the world has attested to the outstanding quality of our paper pulp making machines, with a particular emphasis on our diverse range of egg tray making machines. These range from manual egg tray machines to semi-automatic egg tray machines, and automatic egg tray machines, all of which are hailed for their superior performance and unparalleled reliability.
Using a hot press pulp molding machine, our esteemed customers can manufacture an array of premium paper tray commodities, ranging from egg trays, egg cartons, and seeding trays to apple trays, shoe trays, bottle trays, industrial packages, and more. These exceptional paper pulp tray products offer a plethora of benefits, including their ability to facilitate 100% compostable packaging solutions that can be naturally bio-degraded, thus enhancing their eco-friendliness.
HOT-SALE Egg Tray Making Machine
The output of the egg tray machine depends on the number of surfaces on the mold plate used to hold the molds on the main bearing of the equipment, as well as the number of egg tray molds installed on each surface of the mold plate.
At AGICO, we offer 1~12 sides mold plates egg tray making machines, each side with 3~6 egg tray molds. It is essential to note that the number of molds installed on the egg tray machine has a direct correlation with the output capacity. In essence, the more molds incorporated into the egg tray machine, the higher the output level achieved.
Our esteemed customers are encouraged to purchase egg tray making machines based on their unique needs and requirements. Our team is dedicated to providing tailored solutions that cater to our client's specific demands, ensuring that they receive optimal value for their investment.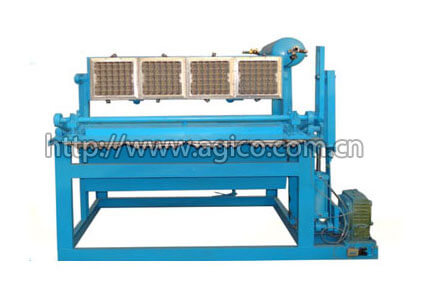 Model:DTF3×1, DTF4×1
Capacity: 1000-1500 pcs/h
Power: 2.2 kw/h
Mold Quantity: 3/4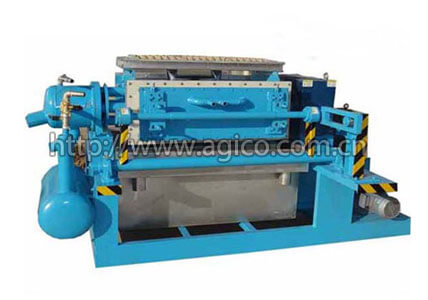 Model:DT3×4, DT4×4
Capacity: 1800-2500 pcs/h
Power: 3 kw/h
Mold Quantity: 12/16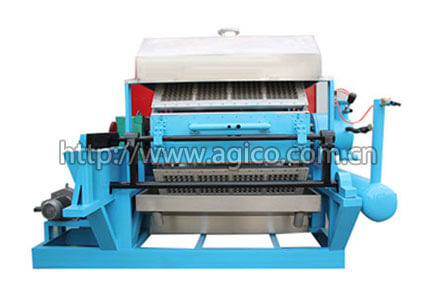 Model:DT3×8, DTF4×8, DT5×8, DT6×8
Capacity: 3000-7000 pcs/h
Power: 3-4 kw/h
Mold Quantity: 24/32/40/48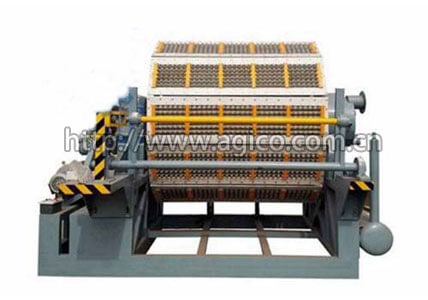 Model:DT5×12
Capacity: 5000-6000 pcs/h
Power: 4 kw/h
Mold Quantity: 60
Egg Tray Production Line
At AGICO, we pride ourselves on offering comprehensive and holistic solutions for the egg tray production line. Our services extend far beyond merely providing egg tray production equipment, encompassing the full spectrum of egg tray production, from the design of the egg tray production plant to the installation and production of the entire egg tray production line.
Our state-of-the-art egg tray production line has the capacity to manufacture an impressive range of 1000 to 7000 eggs per hour, ensuring efficiency and productivity for our esteemed customers. We understand that egg tray drying is a crucial aspect of the production process, which is why we provide our clients with three drying options. These include civil engineering, metal drilling, and natural drying, ensuring that our customers can choose the optimal drying method for their specific needs.
At AGICO, we are committed to delivering exceptional quality and unparalleled customer service, providing our clients with tailored solutions that cater to their unique demands.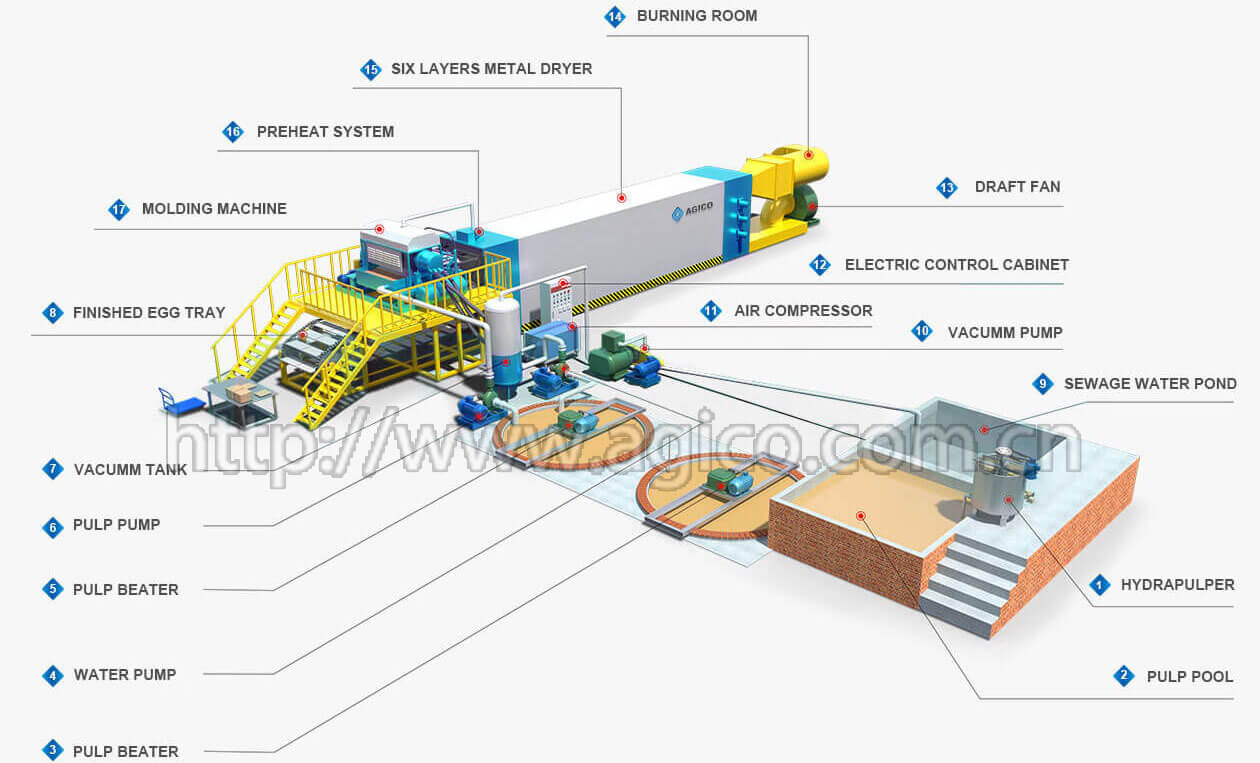 Egg Tray Machine Main Classification
All Types Of Egg Tray Machine