Stamping Briquetting Machine
What Is A Stamping Briquetting Machine?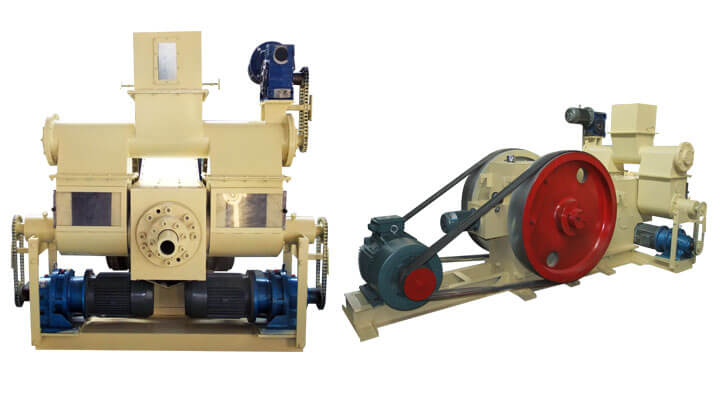 Stamping briquetting machine is a briquette machine which uses the stamping principle to make biomass pellets and briquettes. It can produce cylindrical briquettes fuel with a length of about 10-60 cm.
Wood briquette made by stamping briquetting machine is to produce a natural product which is highly compacted and almost takes on the burning behaviour of coal. Owing to their great density, wood briquettes have a higher calorific value than the same quantity of firewood. They can be used instead of coal or wood in domestic solid-fuel stoves as well as in industrial furnaces. Our stamping briquetting machine reduces the volume of your wood waste to save on storage and haulage costs. Your wood remains a natural product because no binder is needed for the wood briquettes with our stamping briquetting machine. Burning briquettes as fuel close a natural conservation cycle - on combustion they only release as much carbon dioxide back into the atmosphere as was originally absorbed by the growing tree during photosynthesis.
Stamping briquetting machine has large output, convenient maintenance advantage, can make pellets and briquettes. Compared with the hollow briquettes, the biomass solid briquettes can be directly used for combustion. Biomass briquette fuel which made by mechanical stamping briquette press machine can be used for environmental protection fuel, fireplace fuel, boiler fuel, heating, can also be used in power plants, mining, biomass power plant fuel, etc.
Send Enquiry Now!
What Kind Of Raw Materials Are Suitable For Mechanical Stamping Briquette Press Machine Processing?
Mechanical stamping briquette press machine can processing grass, eucalyptus bark, sawdust, straw, wheat straw, corn stalk, peanut, beans, leaves, bark and other crude feed. It can also deal with cotton stalks, shrubs, straw, rice husk, peanut shells, cotton stalks, edible fungi slag, Chinese medicine dregs, cotton, wood scrap, distillers, tobacco waste, bark, pulp and other crops or solid waste, economic crop under the material, forest products and other waste.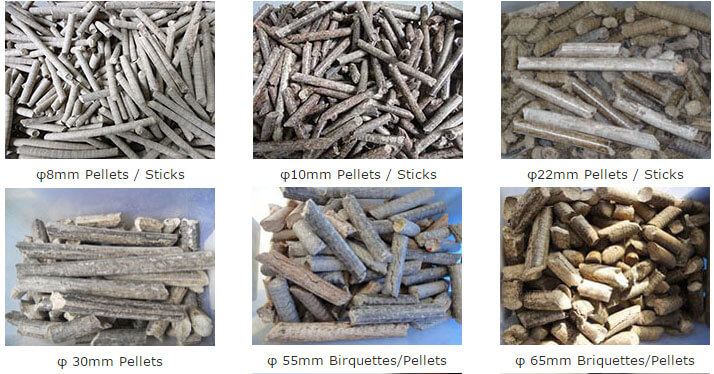 Equipment Characteristics Of AGICO Mechanical Stamping Briquette Press Machine
Biomass briquettes with high yield and high density, the unit volume burning time to extend a few times, machinery with a patented mold, can increase the adequacy of briquette combustion. Low failure rate with simple operation.
The full application of frequency conversion technology, so that the feed speed of free adjustment, to minimize the energy consumption, saving production costs.
Stamping briquette press machine always keep the constant temperature in the cooling linkage rod structure design of the high-speed movement of the linkage rod, completely solved by friction due to overheat slider locking phenomenon.
The design of super automatic oil scraping system solves the problem of oil leakage of the head, which greatly improves the production efficiency.
The stamping briquetting machine host is designed according to the principle of the automobile engine, reciprocating stamping water-cooled cycle covering machine, sustainable uninterrupted work 7 * 24h.
Stamping Briquetting Machine
Raw material size /mm
3 - 20 mm
Raw material moister required
10% - 20%
Product profile
Φ=70mm
Pellet: 8mm,10mm,22mm,30mm
Product density/ g/cm3
0.9 - 1.3
Capacity/ kg/h
800 - 1200
Energy consumption/ kW/t
40 - 50
Mould lifetime
1000h - 1500h, cooling required to mould
PLC
Yes, and vibration resistance
Noise
Higher than 85db
Working environment
Dust free
Users
High requirement with capacity (1 - 5 t/h)