3-20t/h Complete Biomass Pellet Plant
Complete Biomass Pellet Plant for Industrial Wood Pellets Business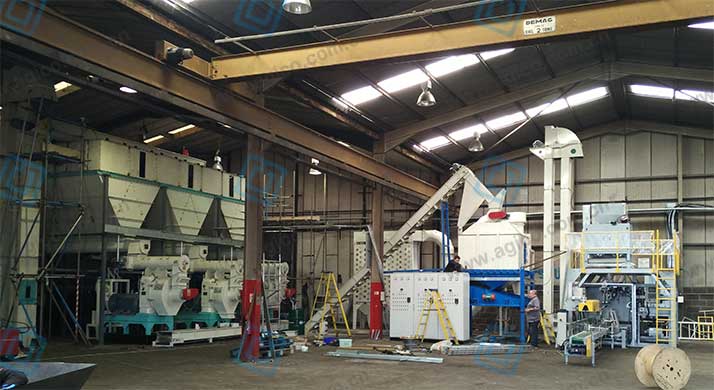 Complete biomass pellet plant is a kind of large-scale wood pellet production system which designed for biomass pellet enterprise with mass production demand. Due to the complete biomass pelletizing plant with huge capacity ring die pellet mill, so its output up to 3-20t/h. This large pellet manufacturing plant can process both biomass raw materials and wood materials.
Biomass materials such as: straw, peanut shell, rice husk, grass, bamboo, bagasse, agricultural waste, waste paper, etc.
Wood materials such as: wood chips, wood shaving, saw dust, wood log.

Important parts of complete biomass pellet plant

Finished wood pellets of complete biomass pelletizing plant
As professional complete biomass pellet plant designer and manufacturer, we provide wood pellet production business plan making service. If you feel like starting a wood pellet business or build pellet making factory, we can provide site selection, plant design, equipment installation, commissioning and other one-stop services. Welcome to send enquiry tell us your needs and we will create a satisfactory solution of wood pellet production system for you.
Wood Pellet Production Process of Complete Biomass Pelletizing Plant

Complete Biomass Pelletizing Plant Production Process
The wood log should first be sliced to make the size of the raw material within the range of the ring die wood pellet mill. Then put the raw material drying, to get rid of excess water in the raw material. Next step is pelletizing, cooling finished pellet products and packing. The wood pellet processing equipment we used in the pellet processing line are crusher/hammer mill, dryer, pellet mill, cooling machine and packager.
Successful Pellet Processing Line Projects Around the World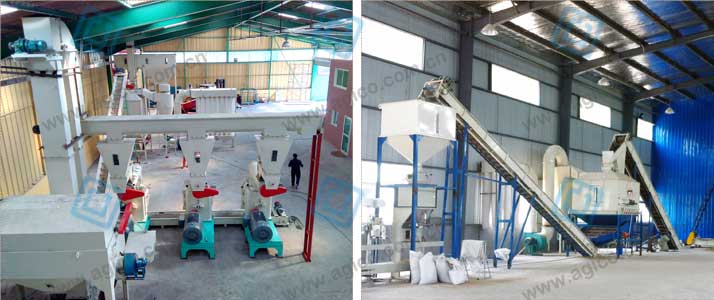 5-6t/h complete biomass pelletizing plant in Morocco & 8-10t/h complete biomass pellet plant in Malaysia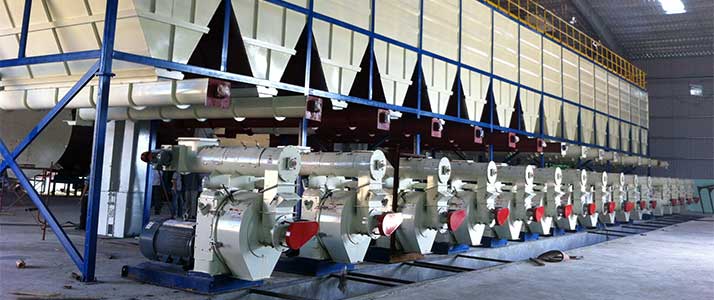 20t/h large pellet manufacturing plant in Vietnam
Pelletizing Equipment in Large Pellet Manufacturing Plant
In the large pellet manufacturing plant, in order to meet the demand of large output, equipped with ring die pellet making machine. Ring die pellet mill have the large capacity nearly 1t/h. The combination of multiple ring die pellet machines in the complete biomass pelletizing plant can meet the demand for 3-20t/h of production.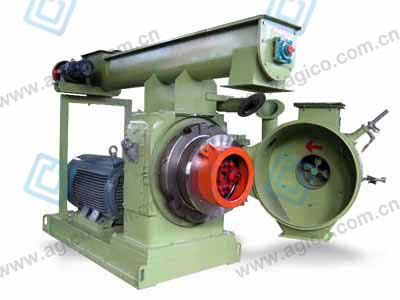 Model
Capacity (kg/h)
Sawdust/Stalks
Main Motor (kw)
Feeding Motor (kw)
Forced-feeding
Motor (kw)
Dimension (mm)
Weight (kg)
BPM35
500-800
30*2
0.75
0.75
2150*1950*1900
2200
BPM420
1200-1500/1500-2000
90
1.5
3
2600*1000*2000
3400
BPM508
1500-1800/2000-2500
110
1.5
3
2990*1200*2410
4500
The working principle of ring die pellet mill
The principle of the ring die pellet mill is that the material is flung to the inner wall of the die by centrifugal force, and the biomass particles are formed by extrusion of the die and the roller. The ring mold granulator is simple in operation, convenient in use, high in automation and less labor.