Oil Filling Machine
Oil Filling Machine
Main Application
The oil filling machine is a fully automatic quantitative edible oil filling machine, suitable for filling all kinds of oils, such as soybean oil, peanut oil, peony seed oil, rapeseed oil and other edible oil filling.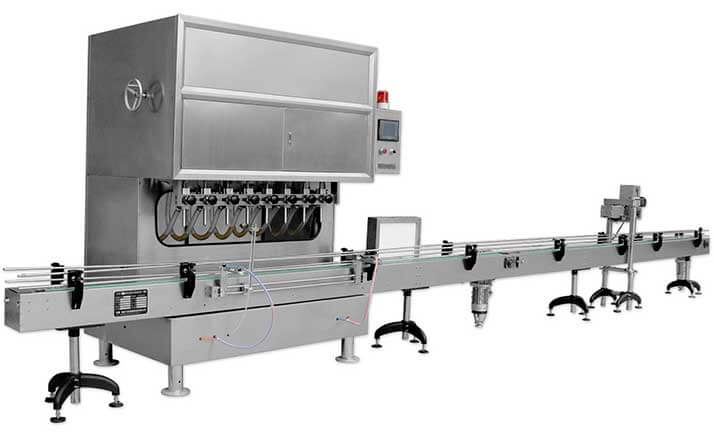 The Principle Of Oil Filling Machine
A, the model is equipped with digital adjustment meter, frequency conversion timing belt 4 meters, automatic induction type capping machine, vacuum leak proof device.
B, the filling machine has the advantages of beautiful appearance, high filling accuracy, convenient adjustment, easy operation and so on.
The Characteristics Of Oil Filling Machine
1,Digital display filling capacity
2, PLC microcomputer program control
3, Double speed filling control technology
4, Computer quantitative, linear filling
5, Drip proof filling valve
6, Stainless steel manufacturing
Edible Oil Filling Production Line